RIDING THE NEXT BIG (DATA) WAVE
Josh Geller
Tuesday, February 24, 2015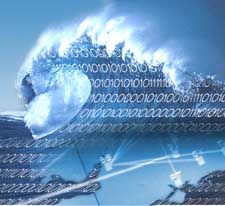 It is Gartner Conference time in Sydney right now. As I write this post most of my clients are looking for the next big thing, that framework, strategy, approach, or angle that will let them harness the data within their organisation most effectively.
The sheer volume of data has exploded exponentially - and the systems needed to store and analyse that data are changing too.
Customer experience is becoming more critical, as companies are looking to capitalise on the benefit of knowing more about their customers.
Customer Advocacy and Net Promoter Scores are increasingly important. It used to be all about actionable insight - now it is more about getting insight actioned.
Data Visualisation, is shaking up the BI market, with business sponsors looking to understand the story behind the data not just the numbers, Campaigns and EDMs are getting smarter - and no I am not talking about Steve Aoki et all, rather Unica, SPSS, data mining and segmentation systems adding automation to your customer experience, yet keeping it relevant at the same time.
In this changing technology landscape, one constant is the importance of having the right people at your disposal; especially if you are looking to forge new ground rather than reinvent the wheel. Another constant is where to go to find these people.
Having spent the last decade building expert teams for leading edge projects and companies across Data | Information Management | Analytic disciplines across Australia, I know what it takes to ride the next big wave, and who those big wave riders are. Its not the board that counts it is the board rider!
This shameless piece of self promotion has a simple message - Call Josh Geller for great people to make sense of your information on 02 8088 1808
SHARE THIS POST: